5 Tips to Select the Right Web Design Agency for Your Business
5 minute read
Whether you're a small business or a big company, the right web design agency will be able to provide a digital presence for your business that helps you accomplish all of your crucial business goals. Whether lead-generation or an e-commerce based business, your website design should encourage your website visitors to complete your desired goals.
Before hiring a web design company, you will need to compile a list of potential agencies and evaluate them based on your own needs and business goals. Follow some of the tips we've put together below, and you will be well on your way to finding the perfect web design agency for your business.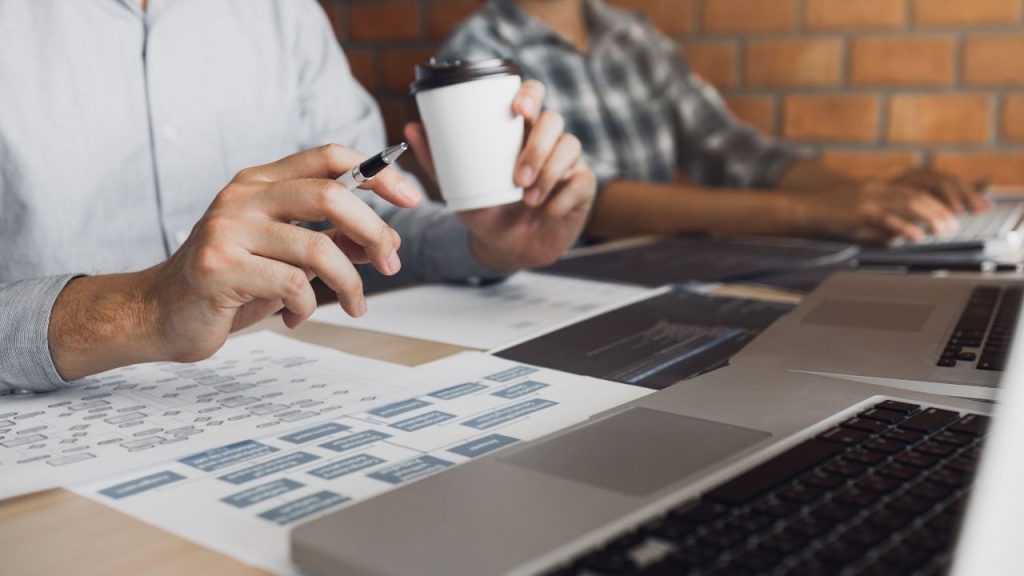 1. Compile a List of Potential Web Design Agencies
First, you will have to start by putting a list of potential agencies together and then gradually narrow it down from there. Start by asking friends, coworkers, and colleagues for recommendations on reputable web design agencies.
There are lots of websites out there that rank web design agencies. While a lot of the ranking sites are "pay-to-play," you can still acquire a lot of valuable information and find a lot of potential companies to then evaluate on your own. You can also search Google for web design agencies in your area and read customer reviews on their site and on neutral parties.
Many web design agencies may offer specialized services targeting your industry. For example, one company might focus on lead generation web design for the B2B industries, and another may focus on e-commerce web design. While it may benefit you to work with a company experienced in your industry, it's more important that you work with a professional company that knows what they are doing in general.
2. Check Their Website
One of the best ways to evaluate a web design agency's ability is to look at their website. Does it look fresh, clean, and modern? Or does it look outdated? If the company can't even design a website that represents their business well, how can you expect them to do the same for your organization?
In addition to reviewing the agency's website from an aesthetic point of view, review it from a functional perspective as well. Does the conversion funnel make sense? Does the web design agency exhibit an understanding of conversions and the intangible marketing know-how to build a website that doesn't just look good, but performs, too?
From how their site navigation functions to the on-page copy and messaging, a web design agency's website is your best view into their professionalism, attention-to-detail, and overall know-how.
Along with the eye test, look through the web design agency's portfolio for recent projects. You can also look for testimonials, or reach out to companies on your own that you find listed on the agency's portfolio or case studies sections.
3. Look for Reviews
Check out the reviews, recommendations, or testimonials that are probably on their website, or directly ask them about any other recommendations. Also, you can have a gentle conversation with the company's previous clients and ask for their feedback. Have they delivered the project on time? How was their support? Are the client-friendly? And other questions can lead you to the conclusion.
4. Discuss Their Experience
Before you hire a web designer, you need to discuss their experience. Make sure they can handle the type of project you are looking to do. Find out if they have experience doing similar projects. Be sure they have the technical skills and background needed to bring you the best results. Web designers and web developers have experience in a variety of different skill sets and technology languages that go into creating your website. You need to make sure you find the agency that aligns with your development needs perfectly.
5. Analyze How They Communicate
Communication is the key to good website design. You should be able to explain your requirements and expectations to the web designers. Plus, do they understand your requirements or not. What is the response, how is the response? If they look a bit confusing about your project, try to explain again, if still continues, shut the idea of giving the project.
The Bottom Line
We've thrown a lot of information at you when it comes to picking the right web designer for your business. Take it all in! Remember, this is good information that will help you ask the right questions and take the right action to get the best results for your business.
When you create a high-quality, captivating website, you will benefit from a long-term return on your investment. When you invest in your web presence, you meet the necessary standards every business needs to get ahead in today's competitive market. By having the right web design agency work alongside your company, you're on route to great returns on your investment.
Read more great posts