10 Ways to Improve Conversion on Your eCommerce Website
6 minute read
Not seeing quite the conversion rates you were expecting from your e-commerce website? Well, our methods might help you optimise your conversions by making small improvements in some key areas.
On the surface, it can seem difficult to increase your conversion rate because it can involve making changes to several parts of your website. The secret to moving the needle on an important number like this is doing lots of small things well. This is often overlooked as many businesses can look for the silver bullet which doesn't really exist.
With that, we suggest to you 10 powerful ways of improving your e-commerce conversion rates.
10 Ways to Improve the Conversion Rate of Your E-Commerce Website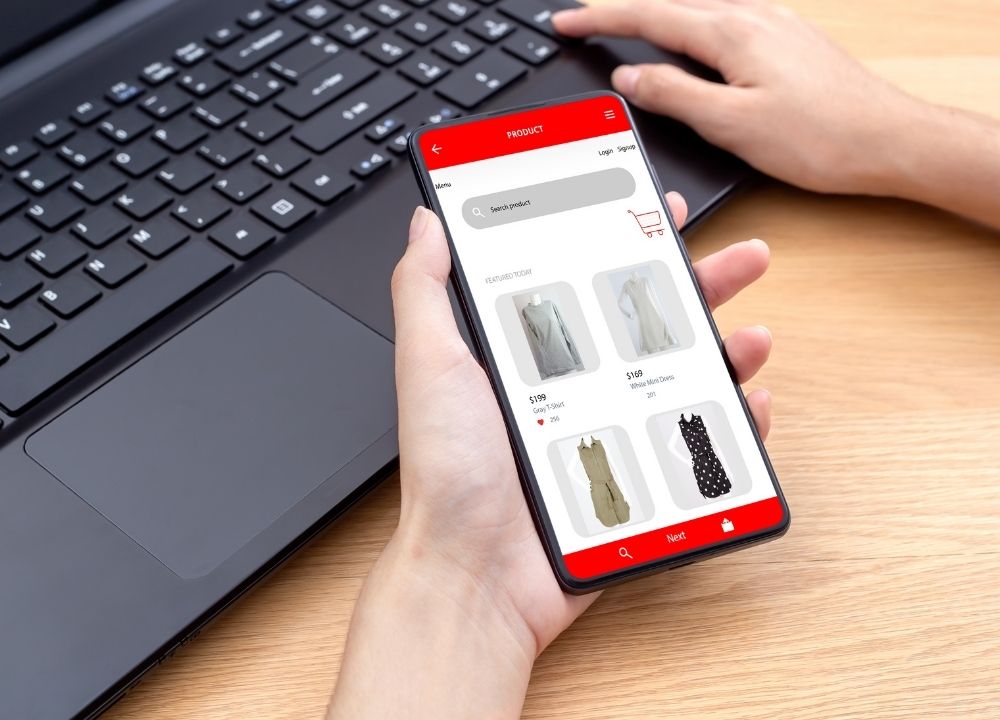 1. Offer free shipping
To demonstrate the importance of shipping price for customers, here are a few remarkable stats:
Shipping prices impact the shopping decisions of a whopping 95% of shoppers. 64% are greatly impacted by shipping prices, while 34% are somewhat impacted.
36% of consumers abandon their shopping carts due to shipping costs.
Satisfaction is 10% for customers who received free shipping.
On average, consumers buy 3.7 products when offered free shipping. In contrast, when no free shipping is offered, the average number of purchased products is a mere 3.4.
We think that these figures are enough to motivate e-commerce businesses to offer free shipping.
If you cannot offer free shipping now, then you should work hard to reduce shipping costs for your buyers. Alternatively, you may set some thresholds after which shipping is free – this is a great way to encourage people to buy more from you.
2. Make use of cart abandonment software
Some portion of your customers will abandon their carts no matter what. But this isn't actually the end of your relationship with them – some online shopping carts and e-commerce solutions allow you to send follow-up emails to those who abandoned their shopping carts.
A light nudge in the form of an ad or email can encourage visitors to return to their shopping carts and complete the purchase.
3. Make your checkout process easy
Another step you can take to improve your conversion rate is streamlining the checkout experience for your customers. To get some ideas, have a look at the following top 6 reasons for cart abandonment (and tips on how to avoid each point):
Unexpected shipping costs (for 28%). Offer free shipping or threshold-based shipping discounts.
The need to register (23%). Allow visitors to check out as guests.
Research (16%). Provide testimonials, reviews, and as much information about the product as possible.
Payment security concerns (13%). Implement secure checkout and show small badges of credit cards, PayPal, and other payment methods you allow.
Confusing checkout process (12%). Reduce the number of steps necessary for checkout and make your layout simpler.
Couldn't find a coupon code (8%). If you do offer coupon codes, display them at the top of the webpage.
4. Provide several payment methods
If you support several payment methods, then you increase your chances of getting a conversion. The idea is to never give a user a reason not to convert!
Say that you only accept payments via PayPal. PayPal has over 346 million active users worldwide, so it's very likely that your visitors have a PayPal account. However, what about those who:
Don't have PayPal accounts?
Have forgotten their PayPal details?
Cannot access PayPal in their area?
For these people, you may implement other payment methods such as Stripe, credit/debit cards, or perhaps even cryptocurrencies. Fortunately, today, most e-commerce solutions support multiple payment methods, so you should have no issues enabling these other options.
5. Allow people to purchase your goods through social media platforms
Social networks like Facebook, Instagram, and Pinterest allow people to shop for products without having to leave the app. Letting people buy directly through social media platforms allows you to captivate those buyers who are not willing to take extra steps to leave the social network and register on your website.
6. Personalise your website content
Personalising your website allows you to show content tailored to the needs and purchase history of each visitor. Among the things that personalisation allows you to do are:
Showing personalised product recommendations
Sending customised newsletters
Displaying bundles and complementary products based on user choices
These days, recommendation systems are usually based on AI algorithms. Some e-commerce platforms have integrated recommendation engines, though in some cases, you'll need to purchase a separate solution.
7. Offer upsells, downsells, and cross-sells
Offering upsells, downsells, and cross-sells allows you to do two things:
Increase your average order value
Convince hesitant buyers to make a purchase
Essentially, upsells, downsells, and cross-sells allow you to provide hesitating visitors with more options for purchase.
8. Use high-quality images of your products
An e-commerce store is no different from a physical store, and visual merchandising matters just as much to buyers on a website. You should place a heavy focus on images and photos due to 3 main reasons:
9. Make use of social proof
Before making a purchase, 92% of consumers read online reviews. Not only that, but 88% of consumers trust online reviews no less than personal recommendations. And for 72%, positive reviews make a business more trustworthy.
If your past customers are happy with your products, then let others know. Testimonials will add credibility to your website and make people more inclined to trust you.
10. Show off your return and guarantee policies
50% of buyers read the return and guarantee policies before spending any money. The return rate in e-commerce is a whopping 20% too, which is about double the return rate in brick-and-mortar stores. Not only that, free returns or exchanges encourage 54% of people to shop online.
In short, return and guarantee policies are a must if you want to make people comfortable buying from you. 41% of buyers buy several variations of a product with the intent of returning, so your product is likely to be returned even if there is nothing wrong with it.
We hope some of the above will help you get the most from your e-commerce store. Remember, to move the numbers that matter, it's about doing a lot of small things well. Truly great e-commerce websites will continue to make these improvements over time using analytics and often running experiments to see what works. The trick here is to stick with it and keep an open mind about what works best for your users.
Read more great posts