5 Hacks With Attractive Website Design That You Can Implement Today
6 minute read
Website design can have a huge impact on your conversion rates and SEO. A simple increase in font size may decrease your bounce rate by 10% and increase conversions by 133%!
These days, website design is also particularly important on mobile because 51% of smartphone users discover a new product or company through mobile search. Responsiveness, properly sized elements, and aesthetics are therefore key for the success of your marketing strategy.
There are plenty of design fixes for you to implement – but today, we'd like to talk about 5 simple design hacks that have the potential to not only make your design gorgeous but also increase your sales!
5 Design Hacks To Make Your Website More Attractive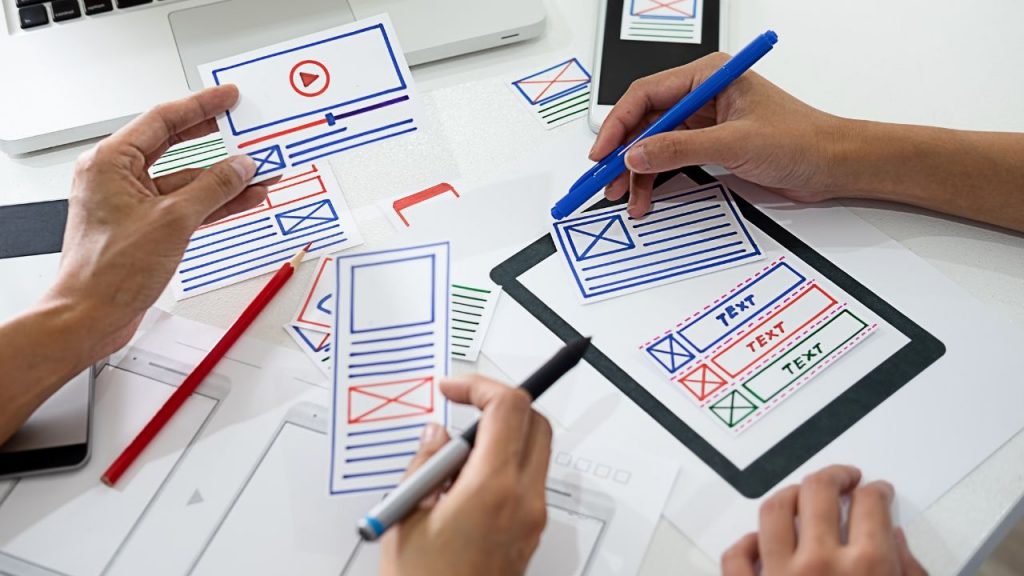 1. Add white space
A common mistake among web designers is to cram the website space with elements, as well as use overly dense text layouts. Although generally, efficient use of space is a good thing, an overburdened website layout has the following problems:
More often than not, it simply looks unattractive
Content consumption may become more difficult for visitors
Key information may get buried under walls of text or flashy visual elements
Today, minimalism is king in web design. To make your website lighter and more intuitive for your visitors, you should increase the amount of white space or negative space on your webpages. White space is the webpage space that is completely unused.
Among the best ways to add white space to your website are:
Making your content body narrower so that it occupies less area on the screen
Breaking down your content into shorter paragraphs
Using numbered and bullet-point lists
Adding media such as images or videos to break up the text
2. Add in some icons
Icons are a brilliantly simple way to improve communication on your webpages and make them more attractive. Aside from that, icons allow you to highlight important elements on your website, drawing the users' attention toward them.
Icons are very easy to use – you only need to paste them into your content. One of the best icon libraries out there is Font Awesome – it offers thousands of free and paid icons, boasts beautiful and editable visuals, as well as works seamlessly with CSS, Vue.js, and other frameworks.
Now, you should use icons sparingly. Remember our #1 tip – leave more white space on your webpages! This applies to icons as well since they can easily make your content too heavyweight.
For the best efficiency, you should use icons in the following elements:
Page body
Benefit sections
CTAs
If you do everything right, then a simple set of icons will make your page more vivid and will also break up the dense text.
3. Add a background photo
A background photo is a great way to:
Add a finishing touch to your webpage
Grab the users attention and set a tone for the page
As it pertains to the second point, we think that you shouldn't hope that a background image will improve bad website design. On the contrary, you should view background images as a way to communicate a brand message or set a certain atmosphere on a page.
With that said, simply throwing a background photo onto your webpages isn't enough – you should make sure that it is relevant to the content of the page and matches your brand guidelines.
Make sure any copy you pace over the image is readable. One trick is to make sure you have enough contrast for the copy to be readable. This means the image is dark, the copy should be white, and vice versa.
4. Use a harmonious color palette
This is also a very simple fix that will dramatically change how your website looks and feels to the user. Aside from making your website aesthetically better, your color palette should be easy on the eyes and reinforce your brand where appropriate.
Know nothing about web design and color palettes? You may give random palette generators a try, like coolors.co. There are plenty of other online palette generators out there, but this particular tool allows you to:
Change the number of colors in the palette
Generate a palette based on an uploaded image
Edit the shades of a generated palette
Adjust the hue, saturation, temperature, and brightness of the palette
Make use of palettes created by other users
After you are done, you only need to go to your theme editor in WordPress (or whatever CMS you are using), plug the HEX color values into the respective fields, and voila – you've changed your website's color palette!
Playing around with color palettes is fun and allows you to significantly improve your website's aesthetics in virtually no time.
5. Make your CTAs more visible
And as our final hack, you should make your calls to action more visible to users. If calls to action are essential to your business, then this is an essential tip to follow.
There are plenty of ways for you to breathe more life into your CTAs. Among the options you have are:
CTAs within videos. Quick Sprout registered 380% more clicks on an in-video CTA than their regular sidebar CTA.
Use "reverse" CTAs. Another tip Quick Sprout provides is that you should tell people NOT to click on your CTA. This works not for everyone, but on TimothySykes.com, Quick Sprout had 39% better performance with a "negative" CTA.
Replace links with buttons in your CTAs. Links don't stand out well, partly because they are a normal part of an online experience. With that in mind, make use of colorful buttons as well.
Use animated CTAs. Animations are another way to catch the attention of your website's visitors. Needless to say, you should make sure that you are not annoying. A subtle movement every few seconds should be more than enough to draw the eye.
Eye-catching CTAs can not only improve your conversion rates but also make your website look more organic. But of course, you need to remember our #1 tip – leave more white space! – to make sure that your CTAs perform their purpose while staying an integral part of your website design.
Read more great posts